Muslims all throughout the world observe a holy month of fasting, introspection, and celebration during the month of Ramadan. In order to show respect for the teachings contained in the Quran, Muslims observe this period with fasting and prayer. It is essential to wish the people you care about a good Ramadan because the month of Ramadan is a time of joy and celebration. In this piece, we will discuss how to wish someone a happy Ramadan in a variety of different languages. We will discuss the various ways to convey your hopes and dreams, as well as the cultural...
---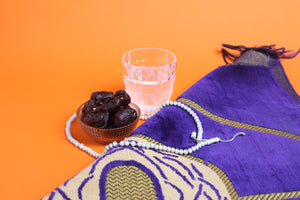 One of the most significant aspects of the holy month of Ramadan, which is observed by Muslims all around the world, is the practice of abstaining from food and drink. During the month of Ramadan, Muslims fast from dawn to sunset, during which time they do not consume any food or drink. What about the water, though? Can you drink water during Ramadan? During the course of this article, we will discuss the guidelines and restrictions that are in place during the holy month of Ramadan, as well as provide an answer to the topic of whether or not you...
---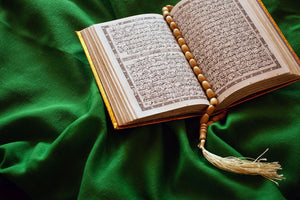 Ramadan is a special time of year for many Muslims around the world. It is a time of reflection, prayer, and fasting. To make the most of this holy month, it is important to plan ahead and create a Ramadan planner. This article will provide tips and ideas on how to create the perfect Ramadan planner to ensure that you make the most of this special time. What is Ramadan? Ramadan is the ninth month of the Islamic calendar, during which Muslims observe a period of fasting from dawn to dusk. This annual observance is one of the Five Pillars...
---
• eid • eid decorations • eid inflatable lawn decorations • eid inflatables • muslim holiday decor • muslim holiday decorations • muslim holiday shop • ramadan decorations • ramadan inflatables • setting up eid inflatables • setting up ramadan inflatables
Your family and you are probably super excited that your holiday inflatable has arrived and can't wait to see on your lawn! Finally - an Eid and Ramadan inflatable decoration for Muslims!  Before you're able to enjoy your inflatables though, you need to do your due diligence to make sure that you don't skip any crucial steps that will flatten your spirits (see what we did there?).  Here's what you need to know before you set up your Eid and Ramadan inflatables. Location. Location. Location.  You want to plant your holiday inflatables in an open space without any obstructions. If...
---
Holiday inflatables bring joy to your homes and help you get into the festive season. They're the holiday gift that you, your guests, and even your neighbours can all enjoy as they drive past your home!  Because they spend time outside though, they can get damaged by the weather, or even wild animals. The last thing you want is to be stuck with a damaged holiday inflatable!   It's easy to resolve most problems that you'll run into with your Eid and Ramadan inflatables. We're dishing out our expertise today and sharing how you can fix your holiday inflatables.  Tears and...